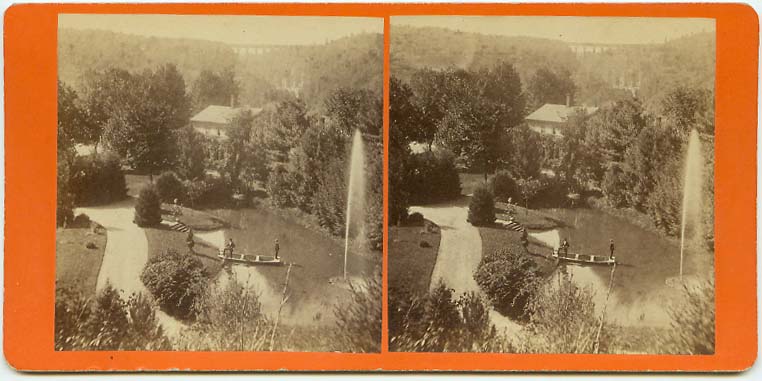 Stereoview
H. Besancon, Photographer, Pike NY
"Portage Bridge and Falls on Genesee River, N.Y." Series
"#46,-Glen Iris, Upper Falls and Bridge"
circa 1870
A pleasant summer scene has been captured by the photographer standing on the Council Grounds bluff. Two visitors to the Glen Iris Grounds stand on a small boat in the manmade pond. As the larger photo below shows, the man on the right is studying the beautiful fountain that towers over him.
Nearby is the winding road that leads to the Glen Iris, almost hidden behind the ivy. (If it looks smaller than usual, it is because Mr. Letchworth hadn't added the third story yet. More on this change is found at Image 30)
According to Mr. Besancon's back label, this view and other cards were available by mail for 25 cents!