Photo below and left by Tom Cook, 2008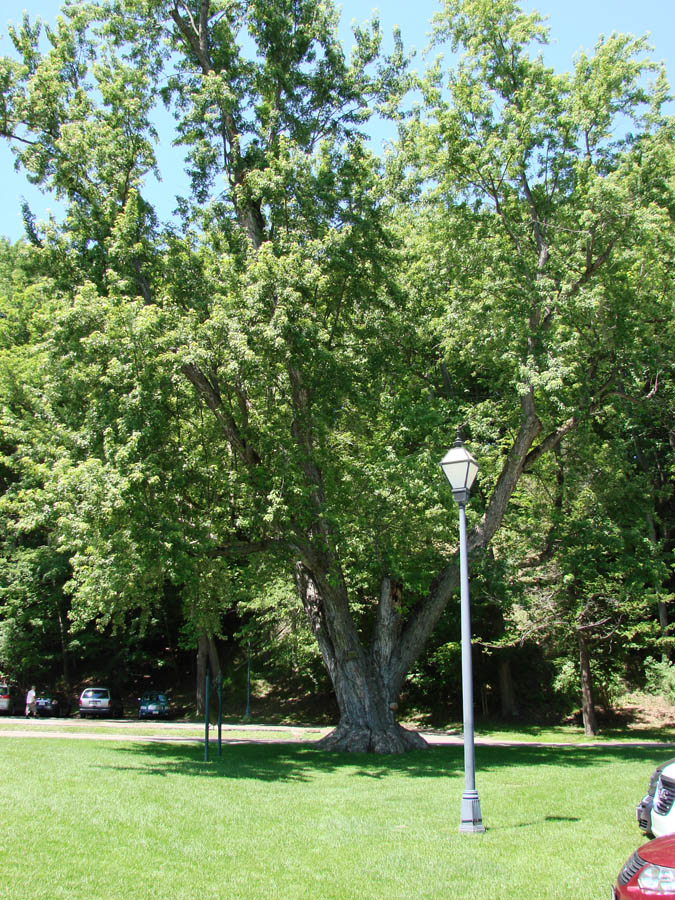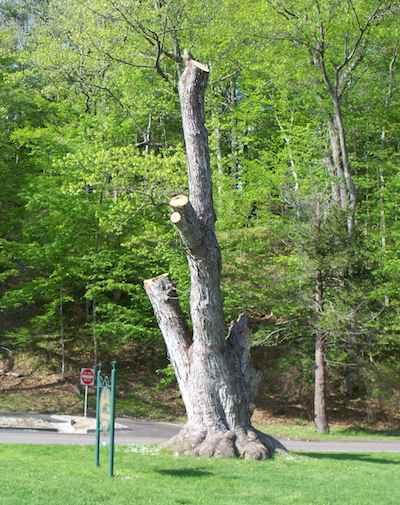 Above photo by Tom Breslin shows the Webster Maple in the last stages before it was removed.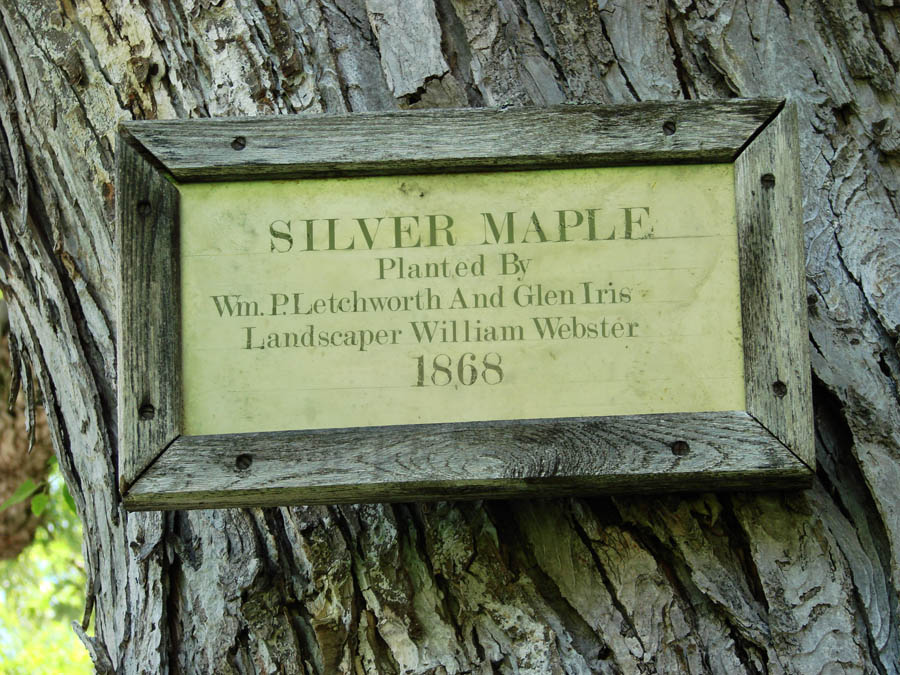 The Webster Tree was located between the Museum and the Glen Iris Inn. This following information is provided by Tom Breslin, forester and retired Letchworth Park manager (and co-host of this website.)
"This tree is one of the oldest of the plantings that William Pryor Letchworth encouraged and used to honor his special guests. Over the years it has grown to unusually large proportions for its species and has suffered much from climate, disease and insect problems. The tree has the reputation of producing a large number of small branches that tend to die and break off so it is often known as a "dirty" tree, Nowadays it is not a species that is recommended for landscape planting. The tree occurs in nature over most of the eastern United States from the Gulf Coast to Maine and west to Oklahoma. Before my arrival at the park it had been treated by a tree surgeon and the large limbs were cabled together to support each other. Large cavities that had decayed in some of the large limbs were filled with concrete. After I left the park severe winds had damaged the tree in spite of the cable system and a large part of it was cut away in a valiant effort to keep the tree alive because of its historical value. Like many of the specimen trees in the area of Glen Iris their age is against them."
For more information on other Memorial Trees on the Glen Iris Lawn, please click here.